You're reading The Audiencers' newsletter #15, sent out on May 31st, 2023. To receive future newsletters straight to your inbox every two weeks, sign up here.
In The Audiencers' Newsletter #15:
The Right Message: Subscriptions, Paywalls and Prospect Theory – How to market and sell your content and subscription product
What if you onboarded all new users? An innovative strategy by an Indonesian publisher
Le Parisien's new homepage: optimizing editorial and conversion simultaneously
Recommendations to add to your reading list: from The Audiencers & friends
🎧 For your morning commute:
Last week I had the honor of being invited to join Charlotte Henry on her podcast to discuss all things subscription, sustainability and publishing.
> Listen to our 30-minute discussion here (or on your favorite podcast app)
The Right Message: Subscriptions, Paywalls and Prospect Theory
In his latest article on The Audiencers, Lars K Jensen analyzes the best messaging to attract new subscribers, in particular bringing up the Jobs To Be Done framework & Prospect Theory.
The challenge: "Publishers tend to put a lot more time and thinking into what content to put behind the subscription paywall and less into how to market it and best appeal to users when trying to convert them into paying subscribers."
A key question to ask: is it better to frame messaging as a user gaining something or missing out on something?
Well, research by The Center for Media Engagement at The University of Texas at Austin suggests that it varies by topic and platform.
However, if we look at Prospect Theory, instead of simply gain or loss, we can more easily apply this thinking.
"Prospect theory describes how we tend to make decision based on the level of risk and certainty involved. Whether gain or loss is more effective varies by topic, but generally the theory proposes that gain framed messages are better when there is little risk that an action will fail to produce the desired outcome."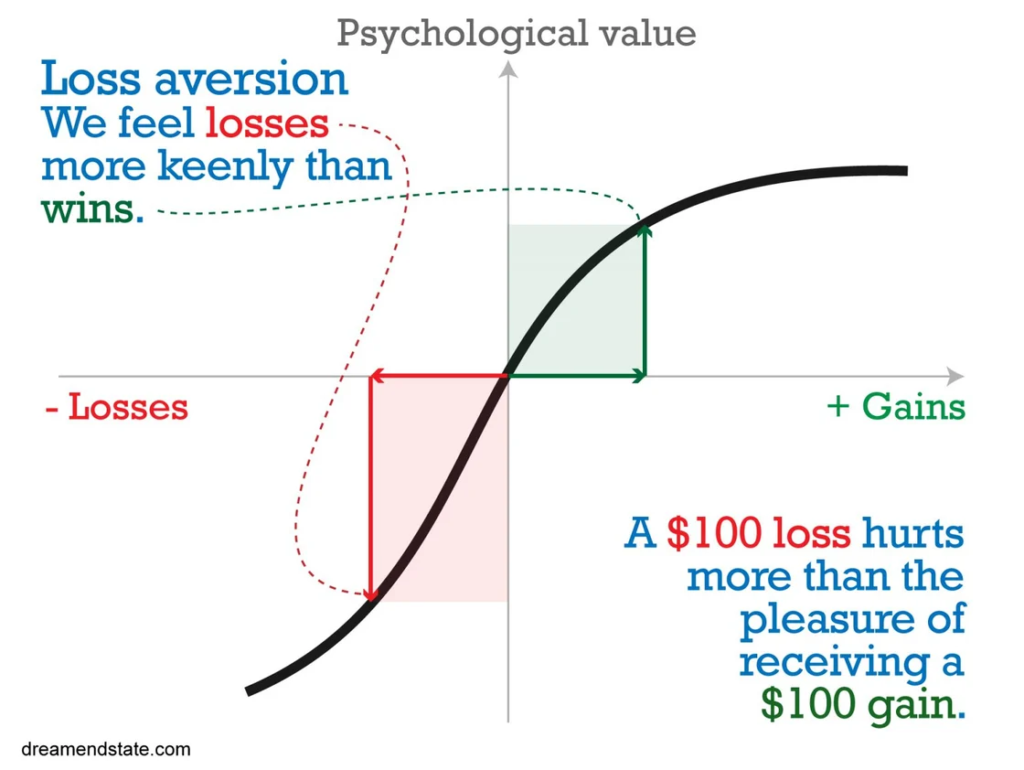 Applied to the publishing context, if a reader feels pretty confident that what they're trying to achieve by purchasing a subscription comes with little risk, then gain framed messaging will prove more successful.
So, how do you find out what people are trying to achieve by subscribing?
Introducing, The Jobs To Be Done framework
Instead of simply considering target audiences and demographics, the Jobs To Be Done framework focuses on truly understanding the user's underlying need, and the actual jobs and needs that readers are trying to find solutions to.
Using the value proposition canvas is a useful method here, helping you pair your product with the customer jobs to be done. We discussed in an article here.

Going back to the research by The Center for Media Engagement, "the superior performance of gain frames suggests that subscription decisions are motivated by feeling relatively certain about gaining beneficial information from doing so."
Ok great – but what can you learn from this & apply to your own messaging?
Rigorous testing and learning through assumptions and validations is required to succeed here – don't take the research for granted because it wasn't tested on your specific audience, in your unique context nor with your subscription product
The Jobs To Be Done framework requires qualitative analysis – Google Analytics won't help you, only conversations, interviews and observations.
A question to consider would be whether turning the angle of the framework around changes anything – i.e. looking at gains and losses in a wider, societal context, not just a personal one, such as by making readers aware of the financial crisis facing local news
A word of caution – there are many variables that go into a user's decision to convert or not, not just messaging
> Find the full article on The Audiencers
What if you onboarded all users?
We all know about the importance of onboarding new subscribers, but what if we learnt from the SaaS solutions and led all new visitors through a form of onboarding?
Kompas, the Indonesian newspaper, has chosen to guide users through an on-page onboarding journey when they visit the website for the first time.
🎯 The goal?
Educate users on the UX features available to encourage activation
Log users (these features require account creation)
Increase engagement
Kompas' onboarding starts on the homepage where we're shown how to access our 'Favorites' section, making it easy to access our prefered content.

*Note that these screenshots are translated from Indonesian by Google
After clicking 'Continue', the page automatically scrolls down to a second tooltip that shows us how to start following the different topics in a single click.

Cleverly, this feature requires account creation – clicking on "Follow this topic" leads us to a registration page.

If we then visit a topic page, e.g. Politics, we're shown how to follow this topic…

And bookmark a specific article.

An altogether unique and innovative strategy! I'd be keen to hear the results.
Some thoughts and best practices for this kind of onboarding:
Reduce friction, activation should be easy and users shouldn't be taken away from what they came to achieve – to read
For publishers employing an ad-based model, perhaps this will only add another distraction and frustration to a user's experience?
Copywriting in this walkthrough should be concise and focus on the reader's jobs to be done
Define a clear goal for each step – just like any onboarding journey, each step should have "une raison d'être"
As always, A/B testing is essential to measure the performance of these steps
Le Parisien's new homepage: optimizing editorial and conversion simultaneously
A quick voyage over to France to see why & how Le Parisien recently launched a new homepage.

Marion, Editor-in-chief of our French edition, interviewed Vincent Briot, Chief Product Officer who told us about this homepage project, a page which receives 15 million visits per month.
Overall, what have you gained from this redesign?
The navigation has been redesigned and is now present on articles and optimized for SEO
Entry rate has gone up from 14% to 17% on desktop, and from 5% to 7% on the app
Click rate of the HP has increased by 15%
The homepage is less automatic, more edited, more alive
Improved ad sales on the homepage
Local content is highlighted and forefronted
Journalists are equipped with a tool that is as simple as possible, so that they have complete autonomy and can be used across the editorial offices
… and the design system that is a credit to our digital teams! It was so smooth at the end of the project, a really great collaboration between the designers and the front-end developers."
> Full interview available on The Audiencers (don't worry, we translated it into English for you 😉)
In-house content to read…
…and recommendations from elsewhere
– Increasing traffic remains a top priority for publishers surveyed (63%)
– Declining traffic (47%) is the major challenge
-53% of publishers will prioritize finding new audiences this year
– 56% of publishers are either expanding their newsletter offering this year, or will start producing newsletters in 2023, despite this growth showing signs of slowing
Catch a full summary by our friend Jez Walters at What's New In Publishing.
Have a great week!
Madeleine
---
The Audiencers' newsletter: from professionals to professionals
Sign up to our newsletter – real-life examples, expert points of view and inspirations from publishers around the world to help you do your job better. Sent every two weeks.