You're reading The Audiencers' newsletter #10, sent out on March 22nd, 2023.  To receive future newsletters straight to your inbox every two weeks, sign up here.
The low-down on 'frequency of visit'
Visit frequency has been consistently named as a crucial factor in boosting subscription propensity. However, research by Mather has revealed some critical nuances that are particularly important for publishers looking to maximize engagement with limited resources…
TL;DR
While the probability to subscribe rose linearly from 1 to 15 days of monthly visits, even the most engaged readers read fewer than 10 days per month on average
More importantly, after achieving at least a weekly habit of usage, incremental growth in the likelihood to subscribe began to diminish
After 8 to 10 visits per month, a reader's likelihood to subscribe began to level off
Takeaway: a publisher should focus on getting as many people as possible to engage 8 to 10 times per month, rather than aiming for a smaller volume of users to read 15+ times per month
Now into the core of The Audiencers' Newsletter #10:
Audience research at The Atlantic: the questions that data can't answer
4 things to learn from Süddeutsche Zeitung's digital transformation: key takeaways from Lennart Schneider's podcast conversation with SZ's Digital Managing Director
A simple strategy to steal from Le Figaro: to increase engagement & conversion without cluttering your content page
Recommendations to add to your reading list: from The Audiencers & friends, plus the inaugural Publisher Newsletter Awards are open for entries
Audience research at The Atlantic
Interview with Gina Bulla, executive director of audience research at The Atlantic.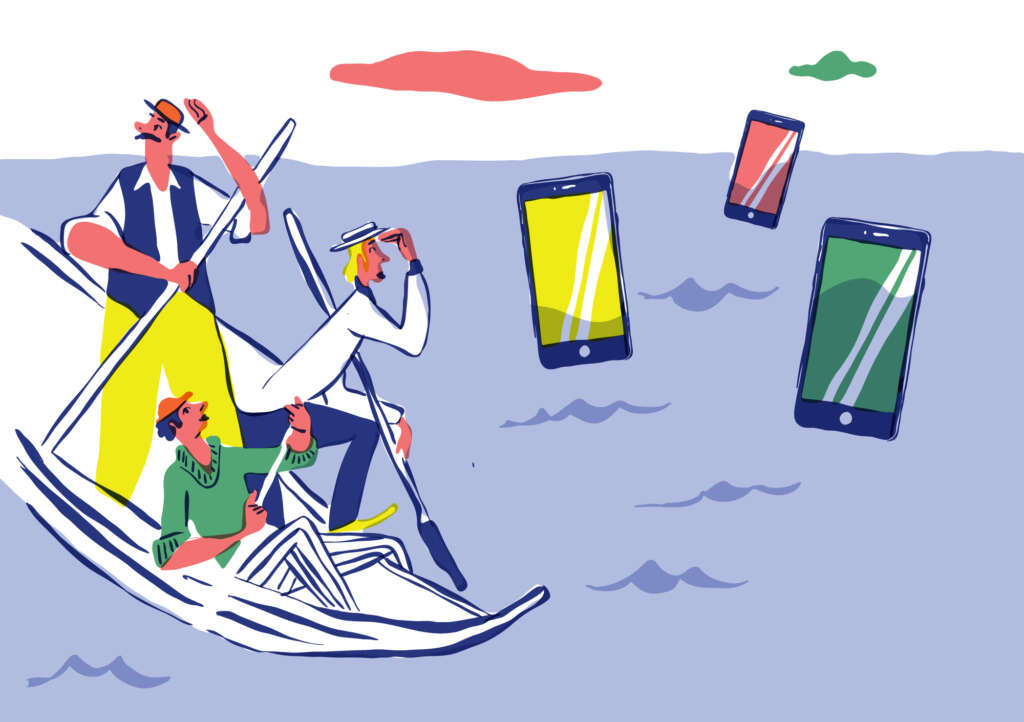 What is audience research at The Atlantic?
"I always say that my job is listening to people. We can glean so much data from our metrics, and our Data Science team are expert at analyzing and making sense of it. But there are also so many questions that data can't answer. That's where Audience Research comes in, to try to answer the questions that data can't answer: why is something happening, how do people feel, and what are their unmet needs and desires?
It's important to me that when we think about Audience Research, it's not just our current audience that we want to connect with but our prospective audience as well. Of course, our super fans are an incredibly important voice, but to truly understand who our audience can be, we also need to connect with groups that are less (or not yet) engaged with us.
And probably the most important role of an audience researcher is to advocate for our readers and ensure their voices are heard when building new experiences."
What are The Atlantic's research methods?
"We are primarily focused on qualitative research, so activities that allow us to solicit feedback verbatim from current and prospective readers, like interviews, forums, and surveys. We've been experimenting with diary studies–longitudinal research, where we can connect with participants over a period of time to understand their habits better. 
…We are also tuned in (or listening) to our readers in what I'll call non-active ways. What is our customer care team hearing? What are people saying on social media? What is resonating across the industry?"
Find the full interview here, including how Gina's team decide what to research, how they prioritize projects and an example of their research in practice.
4 things to learn from Süddeutsche Zeitung's digital transformation
1/  Digital transformation is a process, not a state
SZ's introduction of a paywall in 2015 was an important milestone in digital transformation, but the real work was just beginning.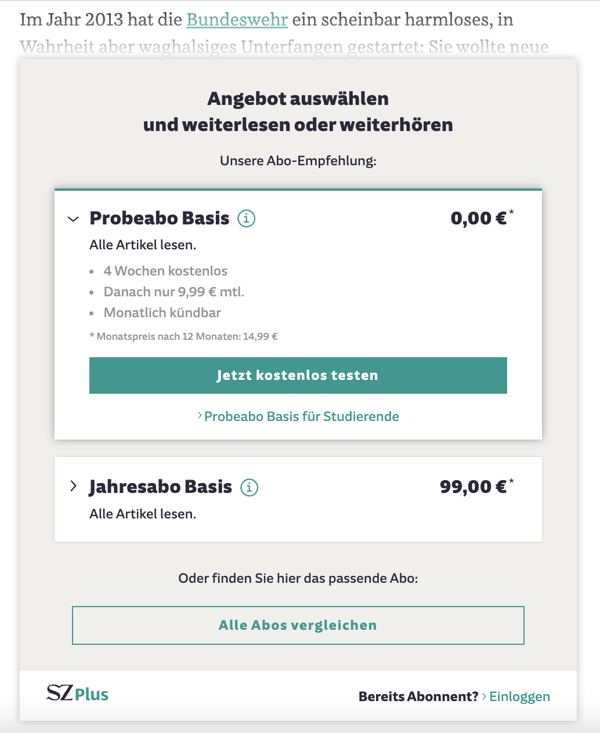 2/ Long-term success needs multiple revenue pillars
Despite the fact that reader revenue now covers the publisher's costs, Johannes highlights the importance of not losing sight of the advertising market as a second strategic pillar given that digital subscription opens up reader groups that are valuable for advertising sales.
3/ Provide diverse access to journalism
Traditionally, Süddeutsche Zeitung has stood for the written word, but in recent years they have been able to attract new customer groups through alternative access points and content formats, including podcasts, texts read aloud, videos and puzzles.
4/ Different offerings for different user groups
SZ have 3 offerings, each for different types of readers based on their product preferences and willingness to pay.
A simple strategy to steal from Le Figaro
Normally, when we scroll down the page, the header disappears to leave room for the article to take center stage. However, this means engagement & conversion CTA buttons are less easily accessible.
Solution: add a footer
Instead of filling the side of the page with a clutter of buttons mixed with advertising, that can make for a distracting reading experience, Le Figaro has added a simple, well-designed footer to their articles, filled with engagement and conversion call-to-action buttons.

Title of the article
"Print" the article
"Share", with icons to offer social sharing options
"Comment" – note that non-subscribers can only view comments but can't add their own
"Subscribe" button to make subscription accessible at all times – this is also the only place where color has been used on the footer, and in the same yellow that represents subscription across-site (including on the paywall)
In-house content to read…
…and recommendations from elsewhere
"There are eighteen categories available to enter this year, including Best B2B Newsletter, Best Partner Newsletter, Best Newsletter Launch, and Best Commercial Strategy. There are also categories for niche and specialist newsletters, such as Best Health & Wellbeing newsletter, Best Community Newsletter, and Best Politics Newsletter."
---
The Audiencers' newsletter: from professionals to professionals
Sign up to our newsletter – real-life examples, expert points of view and inspirations from publishers around the world to help you do your job better. Sent every two weeks.