You're reading The Audiencers' newsletter #23, sent out on October 4th, 2023.  To receive future newsletters straight to your inbox every two weeks, sign up here.
T minus 1 week until The Audiencers' Festival (A.K.A TA Fest, our slack-friendly name for it)
It's fair to say that we have a lot on our plate right now, but we're hugely excited to be able to meet so many of you IRL next Thursday. The reaction so far has been pretty overwhelming, and we're even more spurred on by the success of TA Fest Paris…
222 publishing professionals joined us on September 22nd (too many 2s, but apparently this is an angel number & symbolizes enhanced connections, which can only be positive, right 🤷‍♀️) from titles across the country and abroad to share expertise, insights and the operations needed to succeed.

But that wasn't all…

It was also an incredible day celebrating The Audiencers' community with those that have made it possible. The whole day was a buzz of conversation as professionals, all working in audience development, networked from their first coffee in the morning to their glass of wine in the evening!
> Marion, Editor-in-chief of The Audiencers' FR & organizer of our Paris event, shares her "best-ofs" from the day here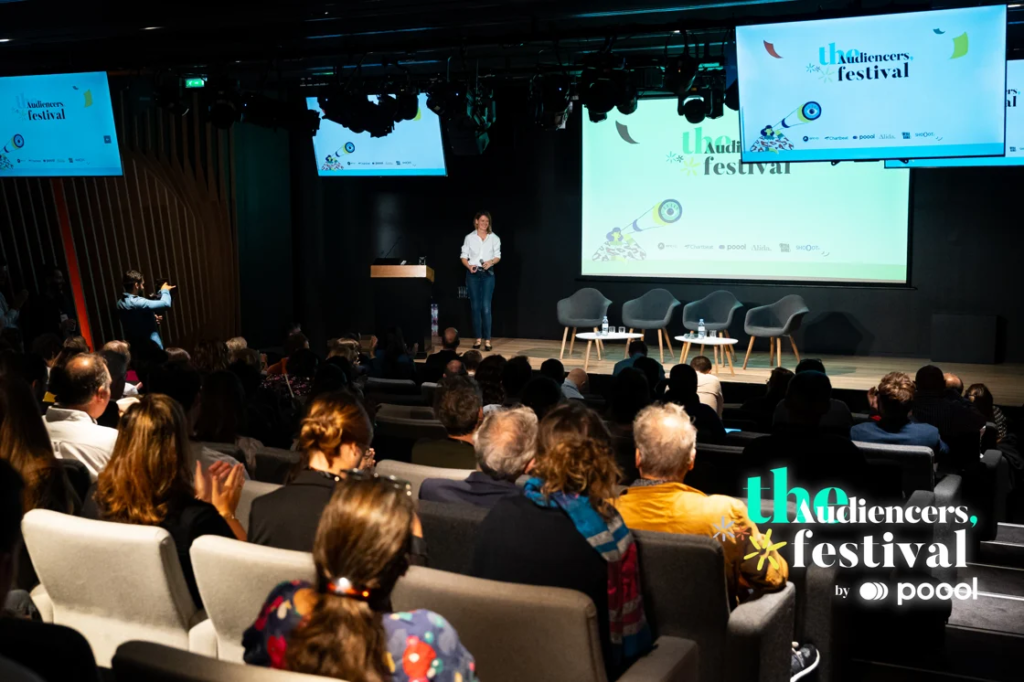 In today's newsletter: 
The 5 Rs of digital transformation – how Ringier is shaping the long-term success of its media titles
How Le Figaro and Le Parisien structure their teams -the goal? Support collaboration between marketing, product & editorial to increase reader revenue
Help us with important research into subscriber conversion strategies
A subscriber win-back strategy to steal – target your ex-subscribers
Content to read this week
The 5 Rs of digital transformation: how Ringier is shaping the long-term success of its media titles
190 years of family-owned business, with 6,400 employees working at over 140 subsidiaries across 19 countries and nearly 80% of EBITDA coming from digital…
According to Patrick Rademacher, part of the secret lies in their Global Media Unit (GMU). Made up of 10 executives each working in operational roles across the group's titles, this group allows Ringier to have contributions from experts on a range of topics, covering every link in the media group's value chain.
Most importantly, the group can exchange knowledge and support each other through expertise to move readers through the funnel, from registration to subscription and high life-time value.

To support these funnel-building efforts and help Ringier titles succeed in digital transformation, the GMU has developed a 5-point strategy framework and built a KPI dashboard with the goal of ensuring that each title is focusing on the developments that will ensure sustainability.
Relevance of the brands, also in comparison with how the rest of the market is performing, measured by weekly online reach and social engagement
Reputation of the brands, measured through brand trust and core web vitals
Reach – high traffic rates, specifically monthly active users (MAU), monthly share of users > 4 sessions and ranked print reach
Revenue – advertising and subscription, of course, but also print, commercial, etc. measured by EBITDA margin, ARPU, sales growth & print sales growth
Resilience, both in terms of diversifying revenue and sources of traffic to not be dependent on a single stream, making the titles more resilient to market changes or situations like Covid. This is measured by # significant revenue streams, logged in sessions / total sessions, average time spent / session and healthy traffic

> A detailed, very insightful and valuable read
How Le Figaro and Le Parisien structure their teams
How are teams structured at Le Figaro and Le Parisien to support digital reader revenue models?
At the inaugural The Audiencers Festival in Paris, our first session discussed how marketing, editorial and product teams should "make love, not war"…
Laurent Suply of Le Figaro shared that they help facilitate this challenge by dividing teams into two divisions:
– The 'Content' team works on the tools used to publish and distribute all types of content (whether editorial or advertising). Their role is to generate an audience
– Alongside this is a 'Reader' team, who works on converting anonymous users into paying subscribers, and includes the classic marketing teams, as well as Data and Product Management

Whilst at Le Parisien, Sophie Cassam Chenaï shared that teams are organized into 3 squads:
1. Audience: with KPIs being visits to news content, visits to non-news and log-in rate
2. Subscription: KPIs are conversion rate and number of subscribers
3. Revenue: focusing on e-commerce and developing CA
The "Apps" squad lies across the audience and subscription teams.

A subscriber win-back strategy to steal
Innovative win-back strategy to steal from Le Journal du Dimanche (also used by Paris Match)
-> A dedicated paywall for ex-subscribers who are more likely to re-subscribe (making acquisition less expensive)
-> Personalized messaging: "We'd love to be welcome you back"
-> Text that highlights new premium features that might tempt the subscriber back, such as their "new mobile app" and "the launch of JDD magazine"
-> A special offer to convince the reader to convert "1 euro for 6 months"
Any other win-back strategies already being employed? Would love to hear about how they're performing!

On the topic –  3 clicks to cancel: the new legislations that are forcing publishers to rethink their subscriber unsubscription journey
Content to add to your reading list
"This report starts from a genuine belief that publishers can turn youngsters into loyal and paying users. It was prepared out of respect for, and true fascination about, new generations."
Have a great week!
Madeleine
---
The Audiencers' newsletter: from professionals to professionals
Sign up to our newsletter – real-life examples, expert points of view and inspirations from publishers around the world to help you do your job better. Sent every two weeks.